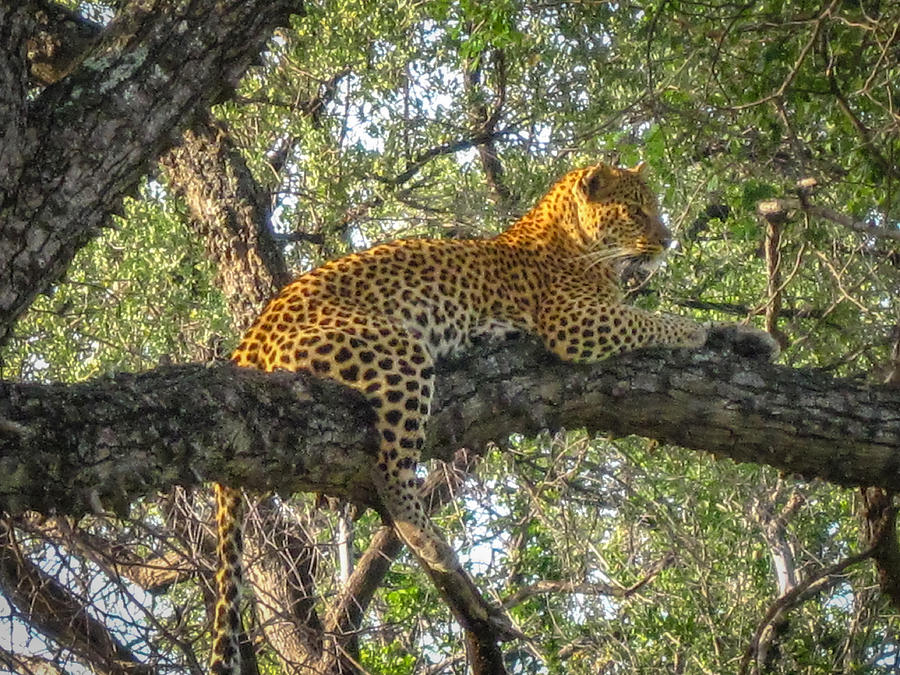 Dimensions
3184.000 x 4245.000 pixels
This piece is not for sale. Please feel free to contact the artist directly regarding this or other pieces.
Click here to contact the artist.
Artist
Gregory Daley MPSA
Medium
Photograph - Photographs
Description
The leopard (Panthera pardus) is the smallest of the four "big cats". Compared to other members of the Felidae, the leopard has relatively short legs and a long body with a large skull. It is similar in appearance to the jaguar, but is smaller and more slightly built. Its fur is marked with rosettes similar to those of the jaguar, but the leopard's rosettes are smaller and more densely packed, and do not usually have central spots as the jaguars do.

The species' success in the wild is in part due to its opportunistic hunting behavior, its adaptability to habitats, its ability to run at speeds approaching 58 kilometres per hour (36 mph), its unequaled ability to climb trees even when carrying a heavy carcass, and its notorious ability for stealth. The leopard consumes virtually any animal that it can hunt down and catch. Its habitat ranges from rainforest to desert terrains.
Statistics
Viewed 26 Times - Last Visitor from Dearborn, MI on 01/17/2020 at 12:11 AM