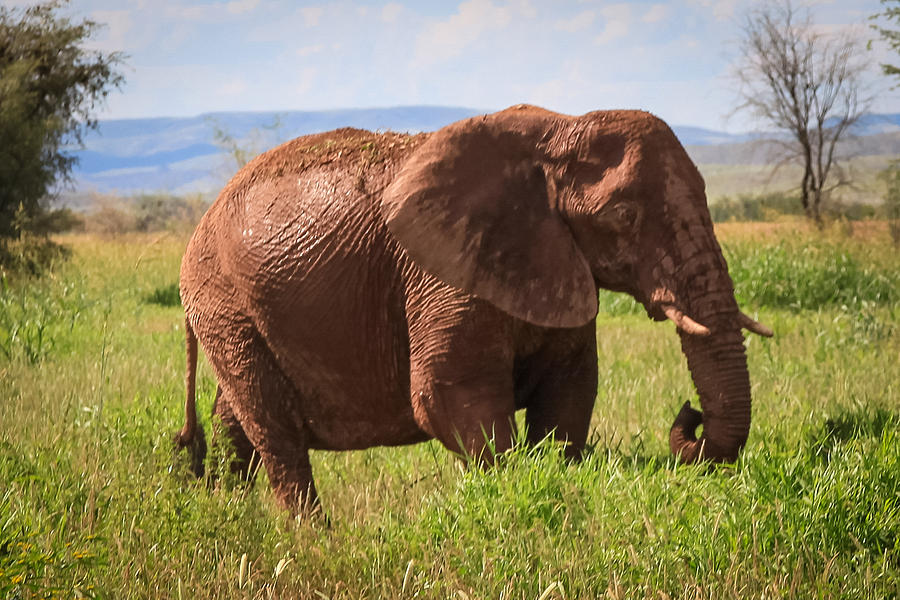 Dimensions
1236.000 x 1854.000 pixels
This piece is not for sale. Please feel free to contact the artist directly regarding this or other pieces.
Click here to contact the artist.
Title
African Desert Elephant
Artist
Gregory Daley MPSA
Medium
Photograph - Photoelephant, Mowani Mgraphs
Description
These elephants have developed certain adaptations for desert life and tend to have relatively broader feet, longer legs and smaller bodies than other African bush elephants. They are herbivorous and their diet varies with the time of year. In the wet season they prefer buds and fresh green leaves but in the dry season they subsist on drought-tolerant plants such as the camelthorn (Acacia erioloba), myrrh bushes, the mopane or turpentine tree (Colophospermum mopane) and the leaves and seedpods of the ana tree (Faidherbia albida). Adult bull elephants can eat about 250 kilograms (550 lb) of fodder a day and drink about 160 litres (35 imp gal; 42 US gal), but they can go without water for up to three days at a time. They use water, mud or dust for bathing or coating their skin.
Statistics
Viewed 81 Times - Last Visitor from Cambridge, MA on 01/18/2020 at 12:57 AM